May Author Visits
Join us for an evening of conversation with New York Times bestselling author of The Sum Of Us, Heather McGhee, and Savala Nolan, Executive Director of the Thelton E. Henderson Center for Social Justice at UC Berkeley School of Law.
The Sum Of Us was chosen by the Library's Racial Justice Advisory Group as the first in a series of "all staff reads." It is the BPL Book Club's read for May (open to all patrons) as well as being the "all teen read" in a collaboration with Berkeley High School and Berkeley Technology Academy.
Hailed as "illuminating and hopeful," this critically acclaimed book spent ten weeks on The New York Times bestseller list and was longlisted for the National Book Award and the Carnegie Medal for Excellence in Nonfiction. It was also adapted into a Spotify podcast series, produced by Michelle and Barack Obama's production company.
This event was made possible by the generous support of the Pace Fund.
---
Author Talk & Book Signing: Briana Loewinsohn
Ephemera: A Memoir is a debut graphic novel by a local author that poignantly blends memoir, magic realism, and graphic medicine.
---
Author Story Time & Henna Craft: Meera Sriram
Berkeley resident Meera Sriram will read from her brand-new picture book A Garden in My Hands and then lead a henna-related craft activity for kids. Sriram is the award-winning author of several picture books including A Gift for Amma, winner of the South Asia Book Award and Between Two Worlds: the Art & Life of Amrita Sher-Gil, an American Library Association's RISE: A Feminist Book Project selection.
---
Bilingual Author & Illustrator Children's Program: Vivienne Chang & Eugenia Yoh
Chang and Yoh will present a bilingual Mandarin-English reading of their book This is Not My Home followed by an book-making activity that prompts children to reflect on home and culture. Best suited for ages 5-10. This is Not My Home and other books will be available for sale from Books on B.
---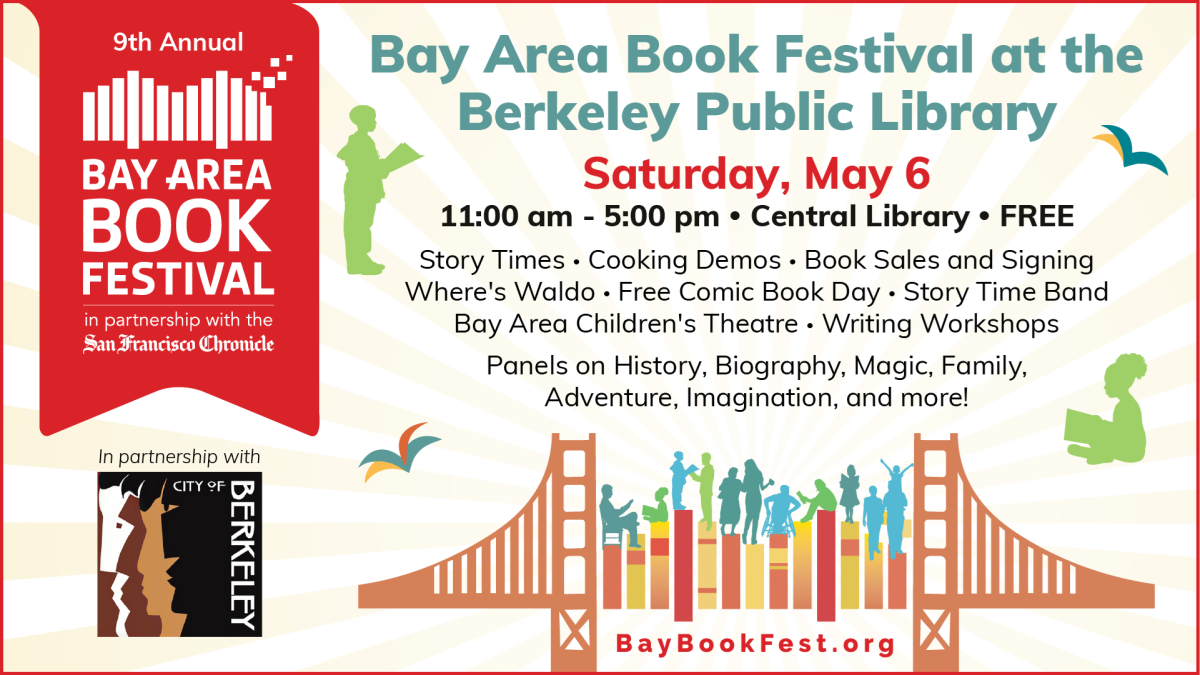 The Bay Area Book Festival is holding *many* events throughout Central this Saturday, May 6th!
---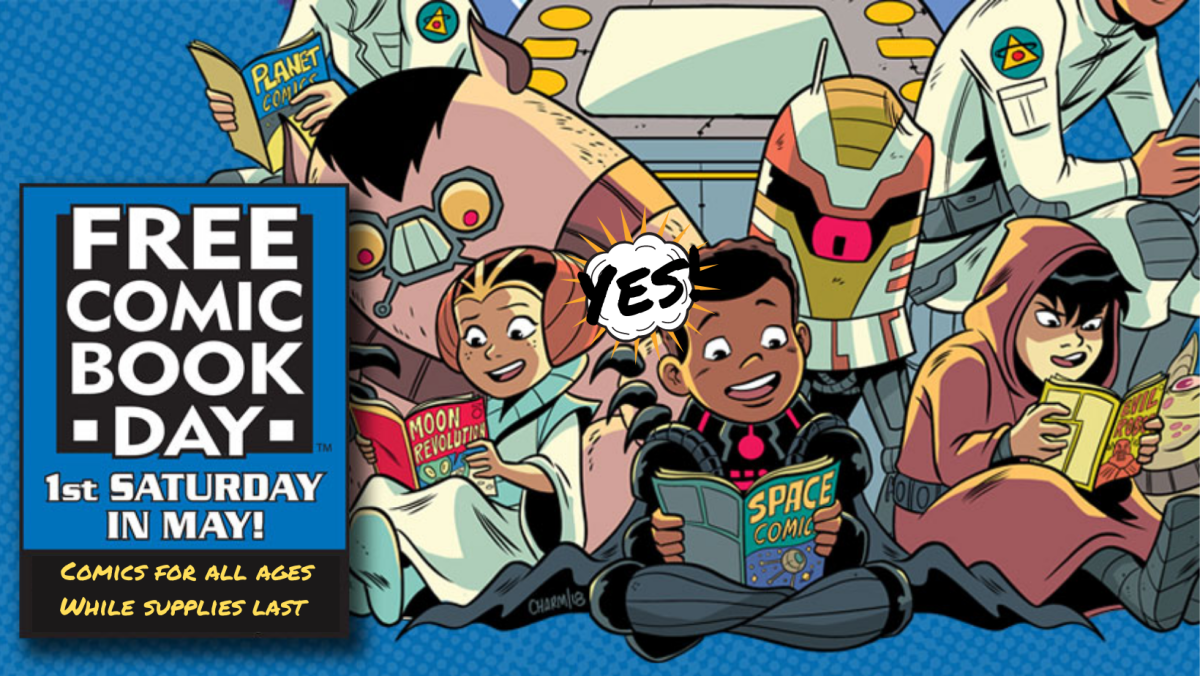 This Saturday, May 6 is Free Comic Book Day giveaways and activities with events and giveaways at all five Berkeley Public Libraries.
---
More Programs in May
Chinese Brush Painting with Pauline Tsui
Learn how to paint flowers and bamboo with simple and easy steps using Chinese ink and watercolors. Art supplies will be provided. Tsui is an artist, writer, and a docent of the Asian Art Museum of San Francisco. She studied traditional Chinese brush painting with renowned masters in Hong Kong and attended Mills College of Oakland, National School of Fine Arts in Paris, and Fashion Institute of Technology in New York to pursue degrees in design and western art.
Teamwork Thursdays: Bring a Project
Claremont
Thursdays
6pm
Learn to Read a Sewing Pattern
North
Saturday, May 6
3pm
Eviction Defense Center
Central
Thursday, May 11
10am
Needle Arts
North
Saturday, May 20

3pm

Gardening: Eating What You Grow
Central
Monday, May 22
6pm
Affordable Broadband Sign-up Event
Central
Wednesday, May 24
10am
Aioli Tasting
North
Saturday, May 27
3pm
Container Planting
Central
Monday, May 15
3:30pm
Knitting Groups
@Central: May 9, 3:30 pm
@North: May 10, 5pm
Teens
Green Smoothies After School

Central
Tuesday, May 9

3:30pm

Build Big Bamboo Structures
North

Thursday, May 11
3:30pm

Teen Virtual Reality & Games

West

Thursdays @ 4pm
Finals Self-Care Day

Central
Tuesday, May 17

5:30pm
Dungeon & Dragons Club
West

Tuesday, May 23
4pm

Teen Karaoke Party

West

Friday, May 26
4pm
Kids


Tarea Hall Pittman South
Saturday, May 13

Join us for a morning of bilingual children's entertainment:
10:15 - Magical Moonshine Puppets
11:00 - Music with Mariela
12:00 - Magic show with Germar the magician
There will be limited face painting and glitter tattoos throughout the morning.
---
North
Saturday, May 20
3pm

Taiko drumming is an exciting modern art form with ancient roots. With origins in the religious ceremonies and folk festivals of Japan, modern "kumi-daiko" style emerged starting with the work of a single artist in the 1950s and has spread rapidly in Japan and worldwide.
Weekly Programs for Kids in May
Baby/Toddler Story Time
Tarea Hall Pittman South
Tuesdays @ 10:30am

Play Day (ages 0-3)
Central
Tuesday, May 9 & 16
10:30am

Birdland Crafternoons
Claremont
Tuesdays @ 3pm
Story Time followed by Stay & Play
North: Wednesdays @ 10:30am
West (Espanõl & English): Fridays @10:30am
Story Time Band in the Park
Virginia-McGee Totland
Thursday, May 4 & 18 @ 10:30am
** on May 11 the Story Time Band will be at Freight & Salvage
Pajama Story Time
North
Thursdays @ 6:30pm
---
There is much more happening in May for all ages!
---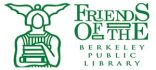 Programming is made possible by the support of the Friends of the Berkeley Public Library. Thank you, Friends!
Friends of the Library Sale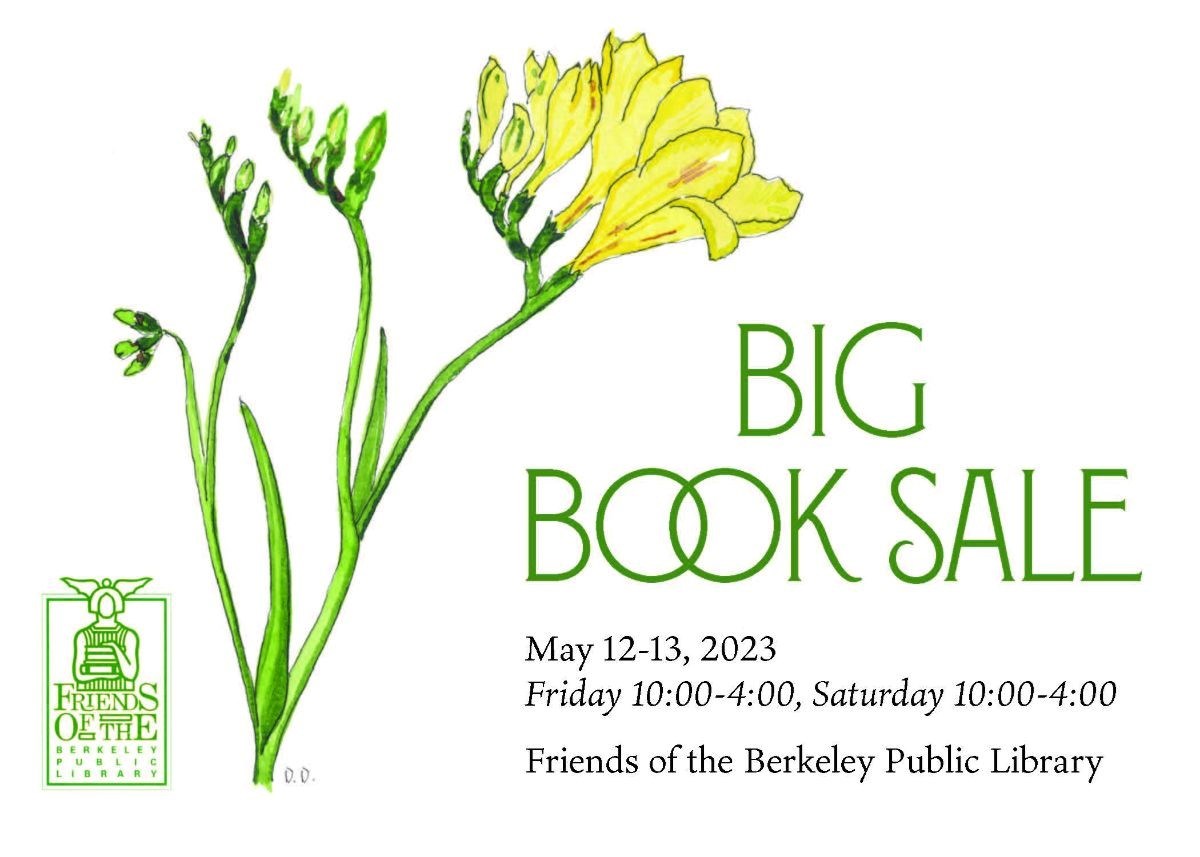 Central, 3rd floor, Community Meeting Room
Friday, May 12 & Saturday, May 13
10am-4pm
It's back! Shop for nonfiction, fiction and children's books for all ages. The Friends of the Library raises funds for library programing, staff development and more. Thank you, Friends!
Collection Highlight: Travel Books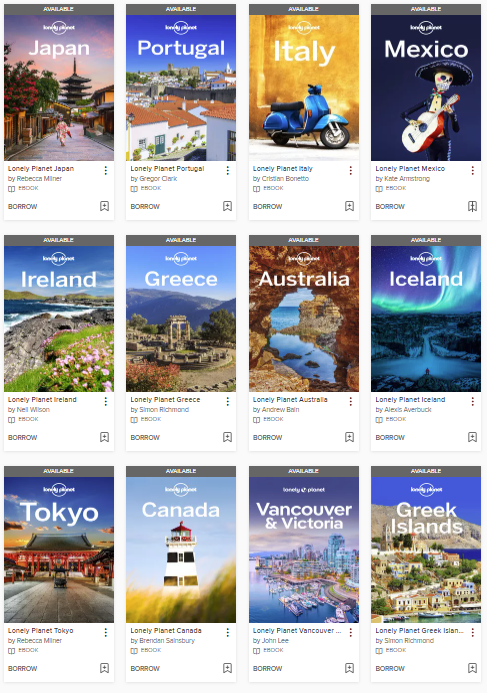 Collection Highlight: Travel Books
Planning your summer vacation?
Instantly check out 75+ Lonely Planet travel guide e-Books on the Libby app. No need to place a hold and wait in a queue... these are always available to you!
---
Reminder: All Libraries are CLOSED on Friday, May 19 for Malcolm X Day and Monday, May 29 for Memorial Day.
For more event info,
book recommendations and other fun things...
FOLLOW US:
Berkeley Public Library
2090 Kittredge Street
Berkeley, California 94704
510-981-6100
berkeleypubliclibrary.org