Ebooks
With Overdrive and your library card you can access thousands of free ebooks & audiobooks. Download, listen or read on your computer, e-reader, smart phone or tablet. Explore the collection and find your next favorite book to go. 
---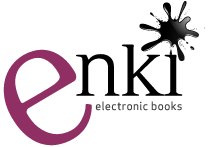 Use this library-owned cooperative collection to download and read ebooks in epub or pdf format on your computer, tablet or smartphone. Content is focused on smaller and independent publishers as well as self-published titles.
---
Magazines
Read full digital copies of your favorite magazines. Issues include the exact same material you get in print' and some have enhanced content. Magazines are not checked out so they're always available any time. Read online or download to your computer or mobile device to read offline. Learn how to get started with this Account Setup Guide.
---
This fully searchable database contains the entire run of National Geographic magazine from 1888 to present. Searching or browsing, this resource is great for research and for general interest.
---
Every page of every issue of American Vogue from 1892 is captured in high-resolution color images in this database including  advertisements. Lose yourself in these fantastic pictures.
---
Music

Music Online is a comprehensive music resource with video, reference books and scores in a cross-searchable platform. Streaming music includes classical, jazz, world and more.  Learn more about Music Online and how it works with this cheat sheet.
---
Stream music from the massive Naxos classical music collection that includes over 1,250,000 tracks.  Create endless playlists including early 20th century masters, contemporary artists and everything in between.
---
Stream music from the Naxos jazz music collection including albums from Blue Note, EMI, Warner, and hundreds of other labels. Create a playlist for your next dinner party or class project then login from the classroom or the dining room.