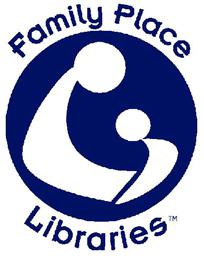 Berkeley Public Library is a Family Place Library!
What is a Family Place? A space filled with toys, comfy furniture, and a collection of parenting materials on the fourth floor of the Central Library. Magazines about raising your kids and having fun with them. Brochures and handouts on issues from safety to nutrition to your child's developmental stages to early literacy.
Play is a child's work – it's how they learn and make sense of the world. You are your child's first and best teacher. When you read, play, talk, sing and draw with your child, you are helping build their early literacy skills.
If you have a child between the ages of 0-3, you can participate in our Family Place Parent-Child Playshops.  In our Playshops, you can interact with your child at play stations, a book station, and art station, and talk to resource professionals on topics such as speech and language development, nutrition, play, music and health. Watch for an announcement on our online calendar or contact us at 510-981-6223 or bplkids@cityofberkeley.info for more information.