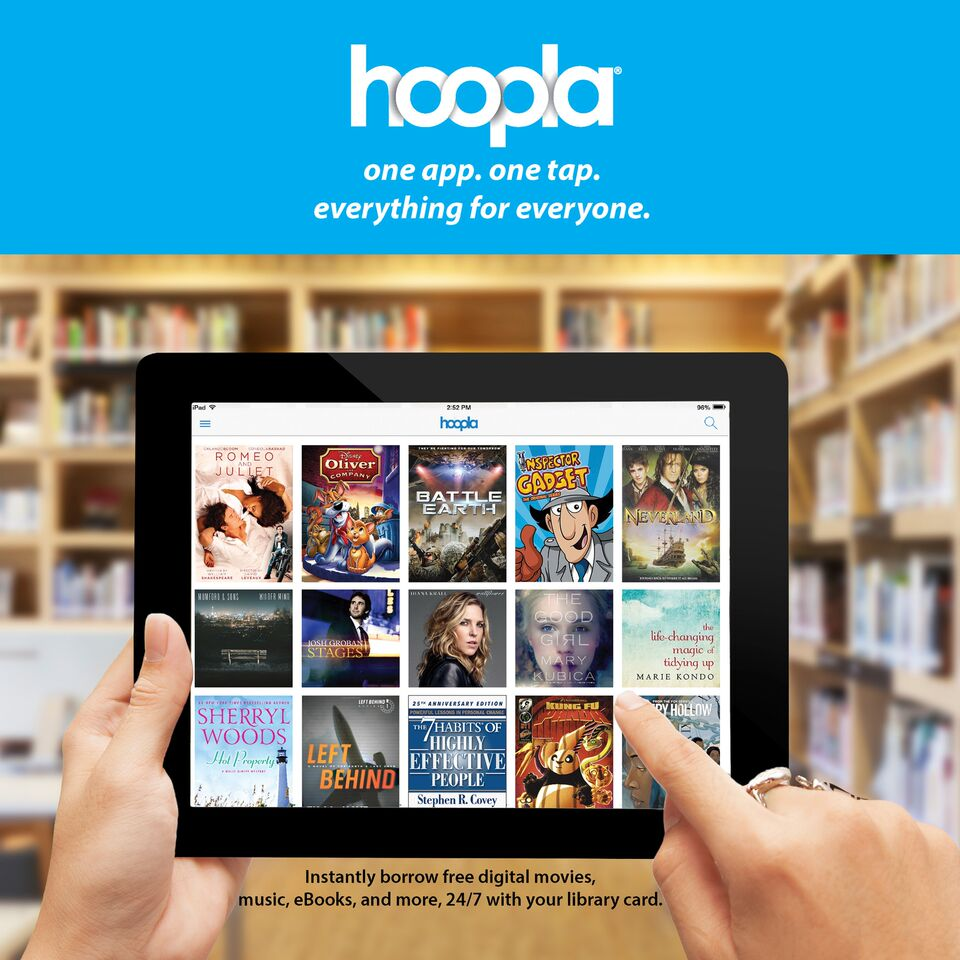 Enjoy thousands of titles – from major Hollywood studios, record companies and publishers – available to borrow for instant streaming or temporary downloading to smartphones, tablets and computers. hoopla digital is offered at no cost to patrons via browser, Android and IOS.
To begin, you'll need a Berkeley Public Library card. Then go to hoopladigital.com and:
1. Follow their fast and easy sign-up process.
2. If you want hoopla on the go, you can install their free mobile app on your iOS or Android device.
That's it! No holds, no waiting! Once you sign in, you are set to begin borrowing. You can borrow up to 7 items per month. Borrowing times are 21 days for audiobook, eBook and comics, 7 days for music and 3 days for video.
Explore and register at hoopladigital.com. Questions? Check out hoopladigital.com/support
(This resource is not available on Library Catalog Machines. If using on Library internet machines, use Mozilla Firefox.)