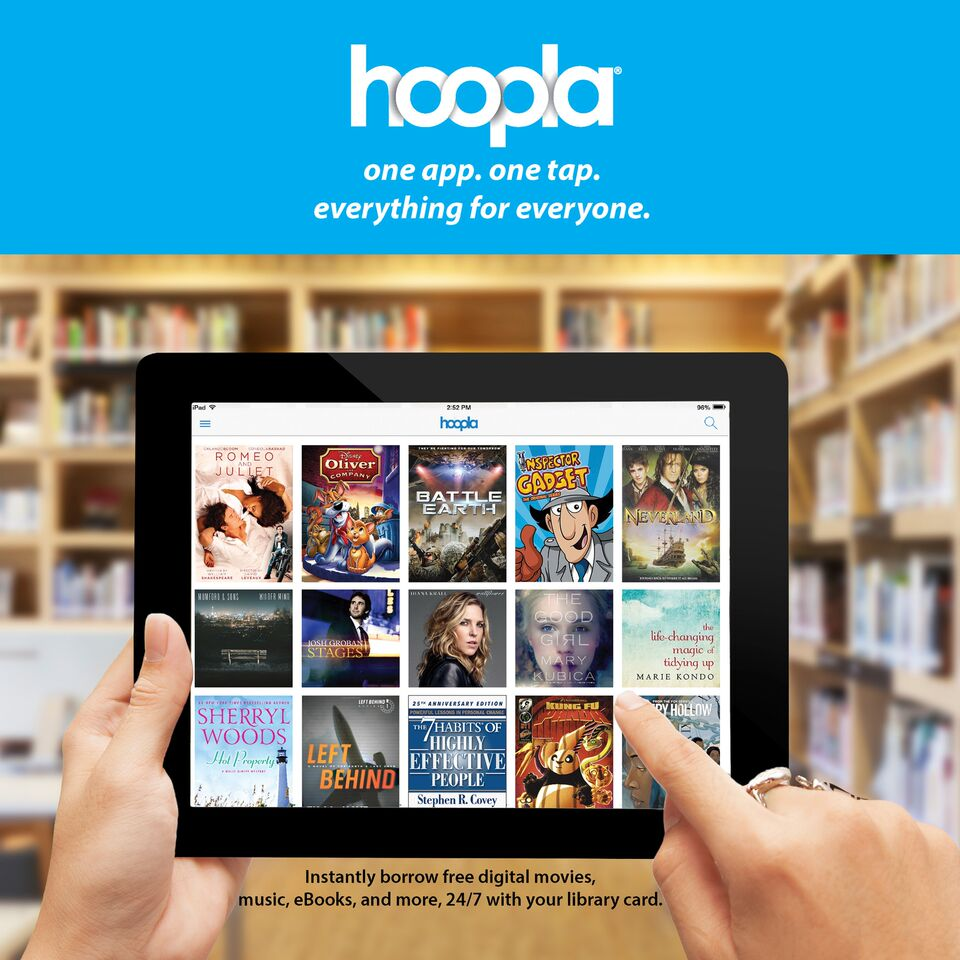 Enjoy thousands of titles –books, music, audiobooks, and films - available to borrow for instant streaming or temporary downloading to tablets, computers and Android and IOS smartphones.
To begin, go to hoopladigital.com and:
1. Follow the fast and easy sign-up process using your library card.
2. If you want hoopla on the go, install the free mobile app on your iOS or Android device.
That's it! No holds, no waiting! You can borrow up to 10 items per month. Borrowing times are 21 days for audiobook, eBook and comics, 7 days for music, and 3 days for videos.
Questions? Check out hoopladigital.com/support
NOTE: Hoopla is not available through our OPAC terminals. Check out a Chromebook at any branch to use this resource.