Library Happenings
---

Summer Reading: June 2- Aug 5
Adults, Teens & Kids: Join us this June 2-August 5 for reading and learning fun! Read (or listen to) books, do activities, come to library events, and win great prizes too. Free sign-up books, too.
Learn more abouut Summer Readiing
Lunch at the Library: June 6 - Aug 10
Ages 18 and under: Tuesdays, Wednesdays, and Thursdays lunch will be served at the Central Library from 12noon - 2pm. Also, join activities like art and writing workshops, story times, cooking demos, films, and more.
Presented in collaboration with Berkeley Unified School District. Funding provided by the Friends of the Berkeley Public Library and the CA State Library.
---
June Highlights
Author Talk & Concert: James Spooner with Punk Musical Guests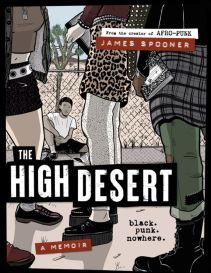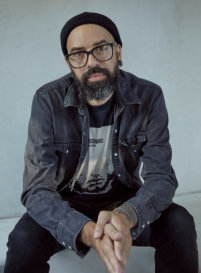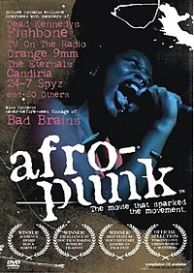 Alternative Music Foundation @ 924 Gilman
Saturday, June 24
2-5pm
Award-winning graphic novelist and filmmaker, James Spooner, will be in conversation at Berkeley's iconic 924 Gilman Street with Justin Hall, cartoonist and educator. Spooner's 2022 graphic novel, The High Desert: Black. Punk. Nowhere., is a coming-of-age memoir depicting his reckoning with identity, racism, clumsy teen love and belonging in an isolated California desert town and in the punk community.
This author talk will conclude with a live amplified musical performance by special musical guests.
Earlier in the week, attend a film screening of Spooner's award-winning 2003 documentary, Afro-Punk, followed by a live virtual presentation and Q&A session with Spooner at the Central library on Tuesday, June 20 at 5pm.
---
North
Saturday, June 10
2pm
Allen-Price will discuss her new book Bay Curious: Exploring the Hidden True Stories of the San Francisco Bay Area.
"After our first story aired—about an abandoned car on Mount Tamalpais—listeners wrote in to tell us how thrilled they were to learn the answer to a question they'd long wondered about. Hundreds of questions poured in overnight. That's when I knew Bay Curious was onto something."
---
North
Wednesday, June 28
6:30pm

Author, journalist and nationally syndicated TV and radio host Sonali Kolhatkar visits for a conversation with activist, playright, and KPFA radio host Cat Brooks to celebrate the release of Kolhatkar's new book Rising Up, available June 27th from City Lights. Copies of the book will be available for sale at the event from Pegasus Books.
This event will be recorded for broadcast on KPFA radio. 
---
Central
Monday, June 5
6pm

Presented in collaboration with Pride Asia, Lavender Phoenix, UC Berkeley Departments of Ethnic Studies and Anthropology, and the UC Berkeley Center for the Study of Sexual Culture

Claremont
Saturday, June 3
2pm


*A free-to-keep chapbook of Lancione's poems are available at all libraries.
West
Monday, June 5
2pm

Central & Virtual/Zoom
Tuesday, June 27
5:30pm
Virtual/Zoom
Wednesday, June 14
6pm

Via Zoom
Wednesdays
4:35pm
Claremont
Saturday, June 3
10:30am

West
Wednesday, June 7
10:30am

-and-

West
Wednesday, June 21

6pm
Central
Tuesday, June 13
6pm

North
Saturday, June 3
10am

Central
Tuesdays
1pm
---
Central & Virtual/Zoom
Thursday, June 20
5:30pm

Every month, learn about cutting-edge research happening at UC Berkeley, directly from the scientists themselves. June topics:

Context in the Brain: How the Brain Enables Context-Dependent Decisions by Thomas Elston, Helen Wills Neuroscience Institute
Shedding Light on the Mysteries of Radioactivity: From Discovery to Modern Medical Applications by Alexia Cosby, Lawrence Berkeley National Lab
---
Music at the Library
Unsung Women of Music with Mark Montgomery French
West
Saturday, June 24
2pm

This humorous and highly immersive talk reveals the awe-inspiring female song makers, beat-shakers, and dealmakers nudged to the margins of music history. Featuring: Sister Rosetta Tharpe, Wendy Carlos, Maria Schneider, and more!
Summer Fun for Kids at the Library
Summer Reading - Party in the Street!
Outside in front of Central
Saturday, June 10
2-4pm

Start your summer reading adventure with an all ages celebration:
Music with DJ Ivan
Crafts with MOCHA (Museum of Children's Art)
Story Time Band
Free gelato bars from Gelateria Naia
Free summer reading sign-up books
Summer reading is from June 2 - August 5.
---
---
Graphic Novel Summer Book Club for Rising 4th Graders
North
Mondays: June 26, July 10, July 24, August 7
6:30pm

Please visit North Branch or call 510.981.6250 to sign up and pick up the first title.
---
---
Beginning Mandarin for Ages 3-8
North
Saturday, June 10
11am
Offered in partnership with the Culture Center of Taipei Economic and Cultural Office in San Francisco (Milpitas) and the Taiwan Center for Mandarin Learning. This program is sponsored by the Education Division, Taipei Economic and Cultural Office in San Francisco.
---
Juneteenth Freedom Day Craft Social, Snack & Swag

West
Tuesday, June 13
4pm

Tarea Hall Pittman South
Saturday, June 17
10:30am

Storyteller Kirk Waller will share traditional African American stories and songs. Later that day there is Zydeco Music concert for all ages!
There is much more happening in June!
---
---
Library Services Updates:
The History Room at Central is now open to the public on Wednesdays from 10am - 1pm.
The Library's website www.berkeleypubliclibrary.com has a new plug in that quickly translated it into 100+ languages.
All Library buildings are closed on Monday, June 19 for Juneteenth.
All Libary buildings will open late at 11am on Friday, June 30 due to the all staff meeting.
For more event info,
book recommendations and other fun things...

FOLLOW US:
Berkeley Public Library
2090 Kittredge Street
Berkeley, California 94704
510-981-6100