Contact: Jack Baur
Librarian II
Berkeley Public Library
510-981-6050
jbaur@cityofberkeley.info
Berkeley Public Library focuses on science with new Cornerstones: STEM at Berkeley Public Library initiative

The new initiative spotlighting science in the community and encouraging citizen scientists
rolls out during National Library Week, April 7 to April 14, 2018.

Berkeley, March 27, 2018 —Berkeley Public Library will celebrate National Library Week – April 7 to April 14, 2018 – by debuting Cornerstones: STEM at Berkeley Public Library, a new initiative that will see the Library enhancing and expanding its strong tradition of science programming. Through this initiative, the Library will position itself as the central place in the community for STEM (Science, Technology, Engineering and Math) events, programming, and resources.
The Berkeley community has identified science education and literacy as necessary for an informed public life; many of our most pressing problems require STEM information and skills to identify and evaluate solutions. Engagement with STEM subjects by learners of all ages enhances communitywide capacity to sift through information, draw reasonable conclusions, make decisions based on evidence, and develop creative solutions. Along with the broader SF Bay Area, Berkeley is a central spot for science learning and technological innovation. As a community information provider, Berkeley Public Library recognizes its responsibility to offer STEM information and resources, and aims to emphasize that commitment through the Cornerstones initiative.

To introduce Cornerstones to the public, Berkeley Public Library is offering a week of STEM programming at every location and for every audience during National Library Week, April 7 – April 14, 2018. All of these events are free and open to the public.
Events include:
In addition to public programs, Cornerstones: STEM at Berkeley Public Library provides staff training, resources, and materials to enhance the Library's capacity to offer STEM programming and services to our community. The full project includes:
Enhanced and expanded STEM programs for all ages, across the library system
Expanded and updated STEM books and materials in our circulating and downloadable collections
Circulating science kits, including telescopes, microscopes and more
The launch of a Cornerstones: STEM at Berkeley Public Library webpage highlighting Library and community STEM offerings
A new logo and branding to build awareness of Cornerstones: STEM at Berkeley Public Library
Staff training to enable our librarians to more effectively incorporate STEM into their work with the public
Cornerstones: STEM at Berkeley Public Library is a collaboration between Berkeley Public Library, the Berkeley Public Library Foundation, and Cornerstones of Science, a non-profit organization that supports public libraries to offer outstanding science experiences. The project is made possible in part by the support of the Stephen M. Silberstein Foundation.
The Central Library is located at 2090 Kittredge Avenue and is open Monday, noon – 8:00 pm; Tuesday, 10:00 am – 8:00 pm; Wednesday through Saturday, 10:00 am – 6:00 pm; and Sunday from 1:00 pm – 5:00 pm.
The Claremont Branch is located at 2940 Benvenue Avenue, off of Ashby Avenue. The North Branch is located at 1170 The Alameda, at the corner of The Alameda and Hopkins Street. The Tarea Hall Pittman South Branch is located at 1901 Russell Street off of MLK Jr. Way. The West Branch is located at 1125 University Avenue near San Pablo Avenue. Branch hours are Monday, 10:00 am – 6:00 pm; Tuesday and Wednesday, 10:00 am – 8:00 pm; Thursday 12 noon – 8:00 pm; and Friday and Saturday, 10:00 am – 6:00 pm.
For more information about Berkeley Public Library Events, visit the library's website at www.berkeleypubliclibrary.org, or call (510) 981-6100.
Wheelchair accessible. For questions, to request a sign language interpreter or other accommodations for this event, please call (510) 981-6195 (voice) or (510) 548-1240 (TTY); at least five working days will help ensure availability. Please refrain from wearing scented products to public programs.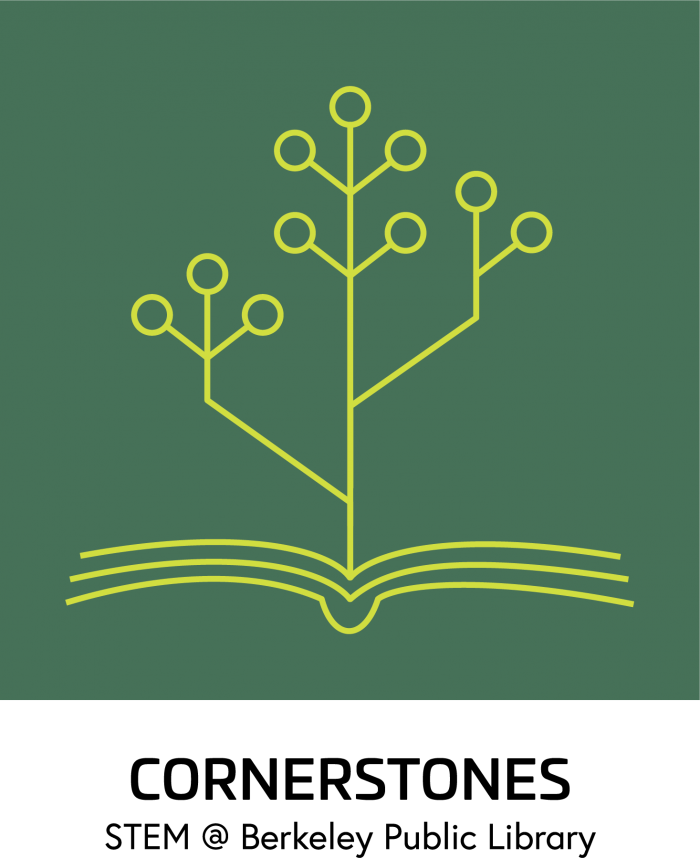 ###