May 21, 2022 - 3:30pm-4:15pm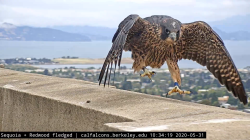 Meet ornithologists (bird scientists), Lynn Schofield and Sean Peterson of the Cal Campanile falcon webcam for an exciting and informative Zoom visit.
We will learn how to watch the birds and other creatures around us with and without binoculars! And we will hear about the resident falcons who live in UC-Berkeley's campanile bell tower. You can see them on webcam here! Fun for the whole family and ASL interpretation will be provided.
Register for this free zoom program here.
Find fun falcon facts, activities, and more here!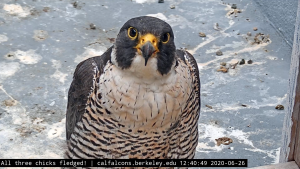 Export to Calendar: Add this event to your calendar (iCal).