How do I borrow tools from the Library?
Tools can be borrowed by visiting the Tool Library during open hours Monday 10-6, Tuesday 10-6, Wednesday 12-6, Thursday 12-6, Friday 10-6, Saturday 10-6.

Tool Library Patrons can place holds through the Library's Online Tool Catalog or may do so with the help of Tool Library staff via phone by calling (510) 981-6101 during open hours.

After a hold is place, you will receive a notification when your item is ready for pick up. All holds on tools are held for 3 days. Tools can be checked out for 7 days.

For quicker service, please have your library card ready. Note that face coverings are required for service.
All tools must be returned during open hours to the Tool Lending Library.

Please do not place tools in the book drop returns or leave tools outside the Library when it is closed.

All tools must be returned on or before the due date in the same condition as when it was borrowed. Please thoroughly clean all culinary tools before returning them.

The borrower agrees to pay for the loss of or damage to any tool on loan to him or her.
How do I search for tools in the catalog and put them on hold?
The Tool Library uses a separate catalog from the rest of the library system.
To find tools in the catalog, go to the yellow search box marked Find What You're Looking For and select Tools.  Enter your search term and click Go.  To see the new culinary tool collection, just type Kitchen Tools and click Go.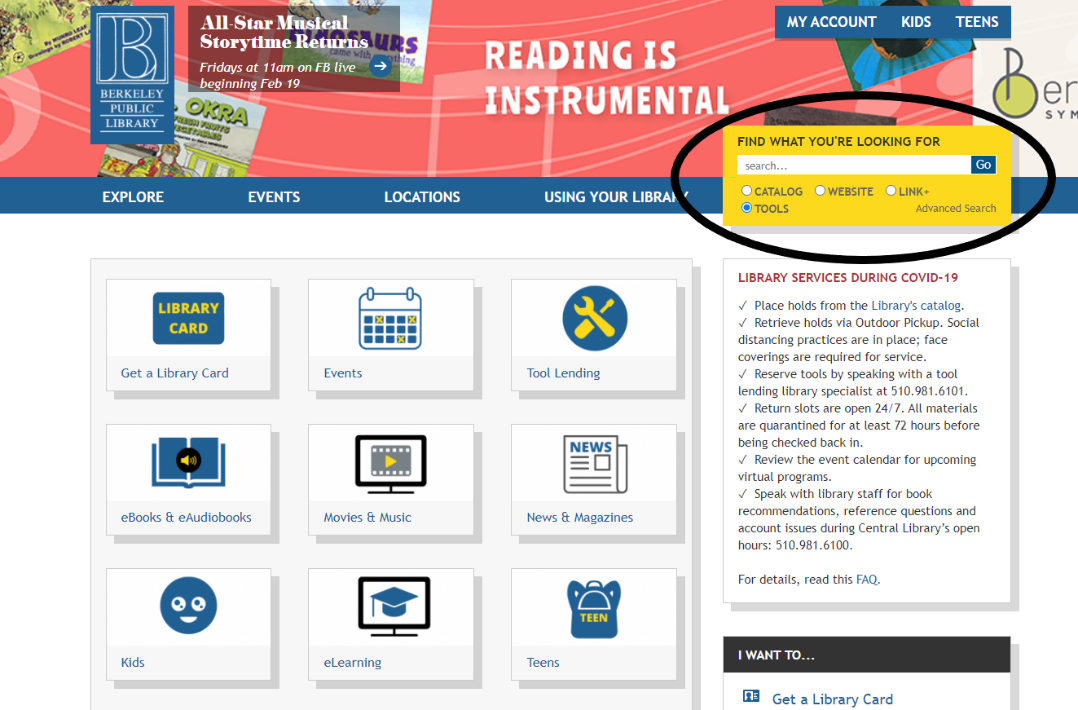 Once you find an item, click Place Hold.  You'll be prompted to enter your library card number and last name.  In the next window, click Submit Hold.  You'll receive a notice when your item is ready.  You can change or update your notification preferences by logging into your account and clicking on Notifications.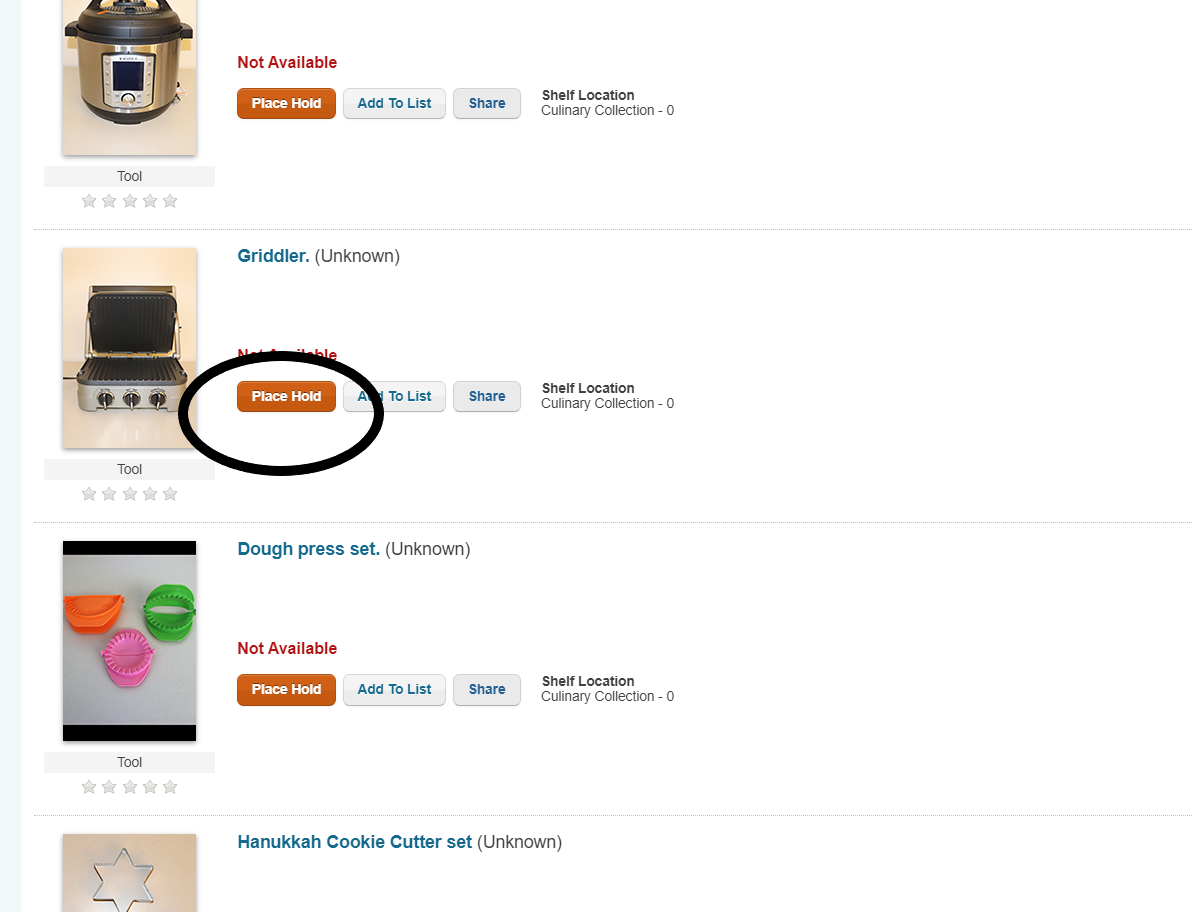 If you want to return to the Main Catalog to search for Books or other materials, click Main Catalog at the top of the screen.  Note that you cannot reserve other library items, like books, in the Tool Library catalog.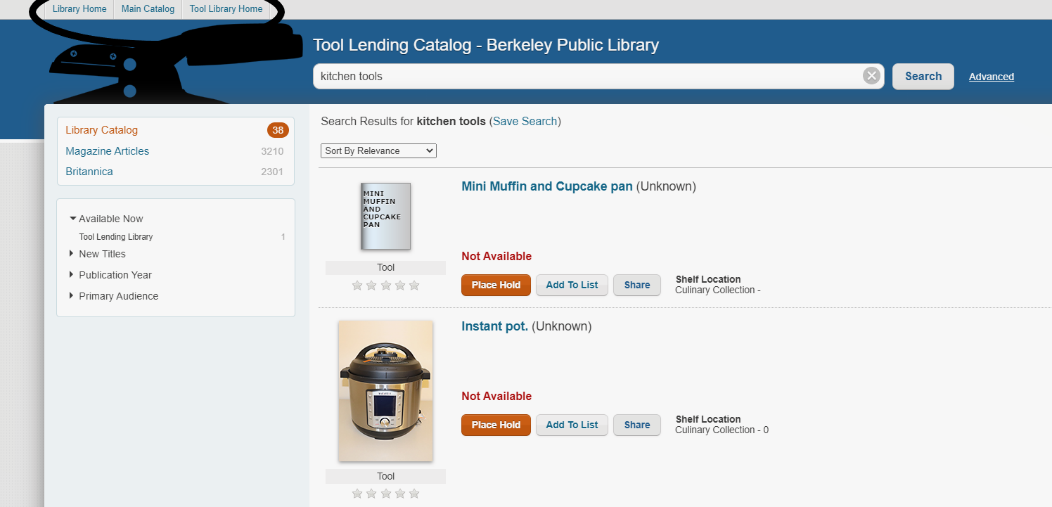 It is my first time using the Tool Library. Can I still place a hold?
In order to place holds online, you must register with the Tool Library in person.
If this is your first time using the Tool Library, please call us to place your hold over the phone at (510) 981-6101 during open hours.
Tools are available to Berkeley residents and property owners, age 18 and up who have completed the registration process.