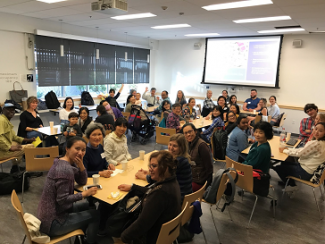 Welcome to Berkeley! 
Come practice your English conversation skills in a friendly and relaxed setting. ESL learners of all skill levels are encouraged to attend!  We offer ESL Conversation Club on both Zoom and in-person!
Join us in Zoom every Tuesday from 10:30-12:00 PM PST and Wednesday from 4:00-5:30 PM PST.  
We offer in-person ESL Conversation Club on the following dates at our West Branch which is located at 1125 University Ave in Berkeley.
      THURSDAYS: June 15, July 13, and August 10 from 5:30-7:00 PM.
      FRIDAYS: June 9, July 21, August 18 from 1:00-2:30 PM.
Please e-mail kbreien@cityofberkeley.info for more information about in person or Zoom ESL Conversation Club.