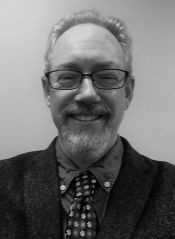 As we enter into a fractious election year, it is worth reminding ourselves that despite any local and national political strife, there is one public institution that effectively brings people together from all walks of life and which is premised on the idea of a true shared economy: the public library.
Locally, the Berkeley Public Library offers services for all members of the public - no matter their political perspectives, beliefs, housing status, race, gender identity, sexual orientation, income, or education levels. The Library's services foster and strengthen civic engagement, community resiliency and cohesion despite our individual differences.
Since late 2017, I have led the Library on a number of initiatives to make the Library easier to use and more welcoming:
Berkeley Public Library was the first California public library to go fine free simultaneously with San Diego Public Library, now followed by San Francisco Public Library, Los Angeles Public Library, and many others. Has it worked? Yes! During our first year without overdue fines, the number of items checked out grew by more than 18% and over ten thousand residents were able to come back to enjoy library services.

Other recent initiatives include Easy Access cards, which reduce the bureaucratic red tape required to obtain a library card; science and technology programming and collections for all ages; expanded seating and laptop access at several locations; and, in response to patron input on the Library's most recent community survey, increased hours at the Tool Lending Library so that this beloved Berkeley institution is now open six days a week.

Concurrently, our librarians, using community survey data and observing how people use our materials, have been updating the Library's book, DVD, eBook, and other collections to reflect patrons' current reading and viewing interests.
Together, these initiatives have resulted in patrons checking out and reading tens of thousands more library books this year than in previous years – all with minimal fiscal impact to Library operations.
The Library has long provided information about civic participation with our City's Boards, Commissions and Council. The Library provides support for enrolling in Medi-Cal and Covered California programs, filing one's taxes, and registering to vote. All five Library locations offer many programs each month featuring prominent thought leaders and writers on key social issues and dynamic, diverse, relevant collections, including the Lucky Day selections that bring many of you into our Libraries. Our staff are dedicated to literacy outreach efforts, both written and digital, such as our popular and ever-growing English-as-a-Second Language (ESL) conversation clubs.

The Library plays a key role in civic life during times of crisis. During this fall's power outages, the Library played a key role supporting community resiliency by acting as the City's clearinghouse for information and communications, a place of refuge, and a place for charging devices and equipment. To support this role, we expanded our WiFi capabilities to provide 24/7 password-free Internet access. Notably, in the coming months we will be increasing our internet speed to 10 Gigabits which will enable us also to significantly increase our wireless access speed.

There is much ahead for our nation this year and for the Berkeley Public Library.

Some of the new and ongoing civic-focused projects we are working on include collaborations with U.S. Citizenship and Immigration Services to help prepare new immigrants for citizenship exams, teen leadership groups, Lawyers in the Library help sessions, and, as the 2020 Census unfolds, providing information to residents about the importance of participation in the Census as well as access to computers and to staff trained to support them through the process.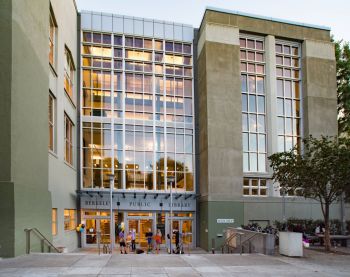 Additionally and significantly, after an extremely successful neighborhood branch improvement project that has led to increased use of the four branch libraries and positive outcomes for patrons, it is time for Central! With the support of the Berkeley Public Library Foundation and its donors, and from Library Tax funding received in previous fiscal years that has been saved for this moment, soon the Library will begin improvements to sections of the Central Library's first and second floors. Planned improvements include:
Dedicated teen room
More seating
New flooring
Improved lighting
Modernized computer area with expanded laptop options
Renovated bathrooms that are gender neutral to ensure safe access for all
New, easily accessible public programming space
The Central Library will stay open throughout the majority of the construction process and we will post updates to www.berkeleypubliclibrary.org once work begins. We are looking forward to experiencing these improved spaces with you as we work to ensure the Central Library remains a vibrant, welcoming hub of civic life in Berkeley.

Libraries are about sharing: sharing books, sharing information, and sharing collective space. We invite you, during this politically fractious time, to visit our Libraries, check out books and eBooks, attend a program, obtain information, and join with others, sharing in the public good. See you in the New Year!