(
Weekly
event)
May 31, 2023 to Jul 05, 2023
(ended)
View all dates
All scheduled dates:
May 31, 2023 - 4:30pm-5:45pm

(ended)

June 7, 2023 - 4:30pm-5:45pm

(ended)

June 14, 2023 - 4:30pm-5:45pm

(ended)

June 21, 2023 - 4:30pm-5:45pm

(ended)

June 28, 2023 - 4:30pm-5:45pm

(ended)

July 5, 2023 - 4:30pm-5:45pm

(ended)
Zoom Japanese Language Series: Wednesdays, May 31 through July 5, from 4:30PM to 5:45PM
Have you been interested in learning the Japanese language? Want to develop language skills with no commute? We are happy to be offering a virtual 6-week introduction course!
We will be learning how to read and write the Japanese Hiragana and Katakana alphabets that will lead to some Japanese greeting expressions and self-introduction sentences. Complete beginners are welcome!
Each class builds upon the last, attendance to every session is encouraged.
Registration is now closed. Please stay tuned to our events calendar or sign up for our newsletter to be the first to know about similar programming!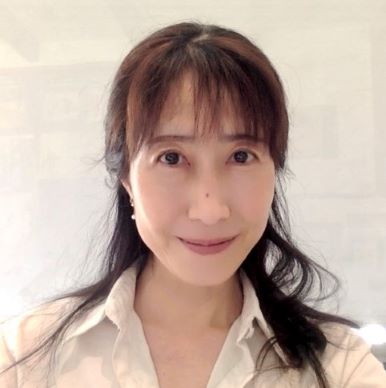 Meet our tutor! Takako Nishikawa received her B.A. in Law from Doshisha University in Kyoto, Japan. She earned her M.A. in Teaching Japanese as a Foreign Language from San Francisco State University with the title of distinguished student. She also passed Japanese-Language Teaching Competency Test administered by the Japan Educational Exchanges and Services. Takako has been teaching Japanese to a wide range of age groups from children to university students to adults in the Bay Area since 2009.
Takako and her husband, Hiro, own the local hotspot Sushinista. Stop by for yummy Japanese bento box-inspired meals, such as sushi burritos/bowls and sweet potato tempura!
Export to Calendar: Add this event to your calendar (iCal).