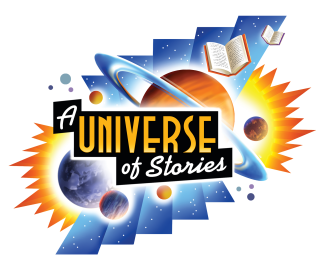 READ - There's a universe of stories just waiting for you at Berkeley Public Library. Check out the recommended reads on this page, see what we're suggesting in one of our many newsletters, or visit one of our branches!
PLAY - Join our community of readers! Sign up and kids, teens and adults can select a free book to take home and keep. Stop in to any Library location after June 14.
EXPLORE - Come to one of the dozens of free programs we're offering throughout the summer! We've got  music, fairies, science, cartooning, puppets, and theater, and that's just June! Check this page for upcoming programming, or see our calendar for our full list of events.
Kids entering grades 6-8 are invited to be a Student Friend Volunteer this summer. Call 510-981-6223 for more information.
Programs for Summer Reading are possible thanks to the generous support of the Friends of the Berkeley Public Library. 
Downloads:  2019 Adult and Teen Game Card |  2019 Children's Game Card