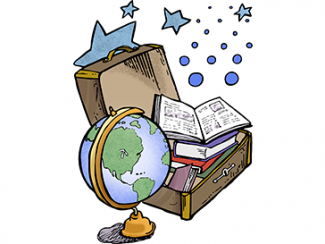 Sign up for Summer Reading
Want to travel to faraway lands? Sail the Seven Seas? Jump into the future or take a trip into the past? Blast off to Pluto? Get a book, audiobook, or an e-book for a road trip? Or just dive deep into your own imagination? Explore somewhere you've always wanted to go? Reading takes you everywhere!
Adults, Teens, and Kids of all ages can read for prizes and everyone gets a free book just for signing up!  (While supplies last)
Please note, due to overwhelming demand, we are currently out of Adult-interest sign-up titles.