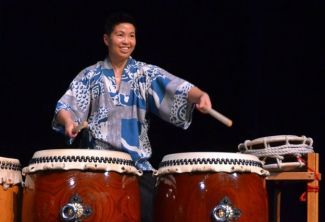 Join us for a range of programs for the whole family on Saturdays in May!
May 11, 4:00 p.m. - Claremont Branch - Kristy Oshiro Taiko Explore the Japanese art of Taiko! Feel the thunderous sounds of the drums as language, culture, and history combine.
May 18, 3:30 p.m. - North Branch - Hula Storytime Children will learn Noho Hula (sitting hula) and hear stories of Hawai'i.
May 25, 3:00 p.m. - West Branch - Kultura Kapwa: Mindanao Journey Dance Experience the the pre-colonial Southern Phillippine kulintang gong tradition and its related dances.