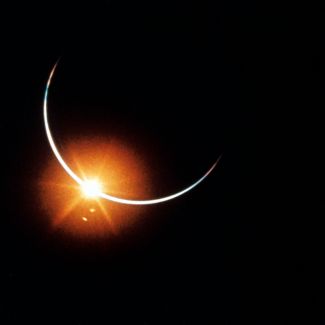 Celebrate the eclipse with us at Berkeley Public Library.  Attend our exciting programs, culminating in a live viewing of the eclipse right here in Berkeley!
Free Eclipse Safe Viewing Glasses. Are available while supplies last at upcoming eclipse events listed below. 
Eclipse Video Displays: View at Central Reference Desk (2nd Floor) and Central Children's Room (4th Floor) from July 22 to August 31.
GRAND FINALE: Live Eclipse Group Viewing plus Free Safe Viewing Glasses. Monday, August 21, 9-11:30 am. Central Library front steps, 2090 Kittredge Street.