After an extremely successful neighborhood branch improvement project that has led to increased use of the four branch libraries and positive outcomes for patrons, it is time for Central.
With the support of the Berkeley Public Library Foundation and its donors, and from Library Tax funding received in previous fiscal years that has been saved for this moment, soon the Library will begin improvements to sections of the Central Library's first and second floors.
In the next few weeks, you will see Library staff at Central hard at work preparing for the construction that will begin shortly.
Improvements include:
1. COMFORTABLE SPACES - Beautifully designed areas for reading, studying and browsing our collections. Additional seating options of varied types on both the 1st & 2nd floors.
2. TEEN ROOM - Dedicated Teen Room on the 1st floor with engagement, programming, collections and learning opportunities for teens.
3. IMPROVED LIGHTING & FLOORING - Updated flooring on the 1st floor and lighting enhancements throughout the 1st & 2nd floors.
4. PLACES TO GATHER & LEARN - A public programming space on the 2nd floor easily accessible for all.
5. MORE BATHROOMS - Gender-neutral bathrooms to ensure safe and comfortable access to bathrooms for everyone.
6. MODERNIZED COMPUTER AREA - Public computer area designed to enable laptop use alongside desktop access.
We will keep you posted throughout construction as to what expect.
These plans have been in the works since 2014...We look forward to experiencing the new spaces with you!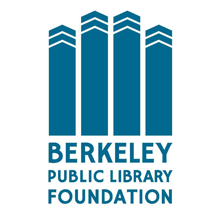 Central Space Improvements are made possible in part from a grant from the Berkeley Public Library Foundation.