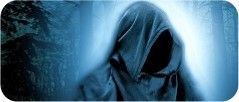 Secrets.  Conspiracies.  Puzzles.  Betrayal.  Twists.  Lies.  Ulterior motives. Amnesia. Uncertainty. Nothing is as it seems in these nail-biters. 
---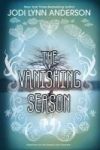 The Vanishing Season by Jodi Lynn Anderson
Maggie Larsen is uprooted by her parents from busy Chicago to the remote and quaint town of Gill Creek. She is immediately befriended by her neighbor, the beautiful but eccentric Pauline, and her childhood BFF, the gentle Liam. The three become inseparable—although beneath the surface a simmering romantic tension is clearly brewing. Things come to a head when girls begin to mysteriously disappear and Pauline is sent away. Told from the perspective of a mysterious unknown narrator, this book is a great pick for lovers of twist endings.
---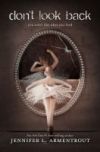 Don't Look Back by Jennifer Armentrout
When Samantha wakes up in a hospital bed after four days of being missing, she has forgotten everything that happened before the night she and her best friend Cassie vanished. She dosen't recognize her family, boyfriend, or friends; she doesn't even recognize herself for what people say she used to be: a quintessential mean girl who used her money and influence to bully others. Her amnesia gives her a second chance at being a better person as she pieces together the mystery of her and Cassie's disappearance, but she'll have to be careful who she trusts.
---

What I Saw and How I Lied by Judy Blundell
It's the 1940s, and Evie Spooner's stepfather is back from the war. As her and her mother try to adjust, Joe takes the family on a spur-of-the-moment extended vacation to Florida. Evie and her family run into Peter Coleridge, a young ex-GI who served with Joe in the war. Evie soon finds herself falling head over heels for charismatic Peter, but he has secrets about Evie's family and Evie finds herself caught in a web of lies; she has to decide who to trust and who to betray.
---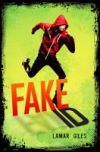 Fake ID by L. R. Giles
Nick Pearson, whose family has been shuffled around by the Witness Protection Program for years, has become adept at "staying low-key". In Stepton, he befriends high-school journalist Eli Cruz, who is leading a one-man crusade to unearth the truth behind "Whispertown." When Eli ends up dead, Nick picks up where his friend left off. While each revelation brings him closer to the truth, it also brings him closer to blowing his cover. Decisions about whom he can trust with varying levels of the truth have to be made on the fly as Nick tries to honor his dead friend while ensuring his own self-preservation.
---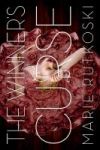 The Winner's Curse by Marie Rutkoski
Life as a General's daughter in the conquering class of Valoria has groomed Kestrel into a brilliant strategist. As she prepares to decide between joining the military and marrying, an impulsive investment at a slave market results in unexpected consequences.
---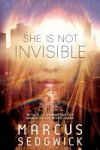 She is Not Invisible by Marcus Sedgewick
Laureth and her seven-year-old brother Benjamin are in the bustling Heathrow airport trying to board a plane to New York. It should be simple, but Laureth is blind and must rely on her younger brother to lead the way. Her father has always taught her to see patterns, connections and reveal answers to puzzles, but right now it's not helping her work out why their father is supposedly in America when he's meant to be in Austria or why they've been unable to get in contact with him. They know that they'll get answers if they find him, so that's just what they're going to have to do.