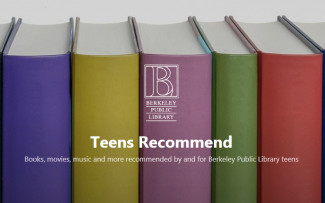 Book, movie & music reviews by teens for teens! Because who would know better what Berkeley teenagers might want than other Berkeley teenagers? 
Some of the most recent reviews are featured here.
See all the reviews at BPLTeensRecommend.wordpress.com. 
Then check them out from the library. 
Do you have opinions about books, movies and music? Submit your own review!
---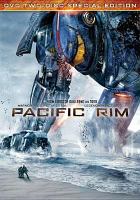 JS: I am going to review the movie Pacific Rim. The first one is suuuper good! But besides that it is about these two brothers in a robot military to stop monsters and they go on a mission to stop this one monster and the monster rips apart half of the helmet of the robot and then the monster pulled one of the brother's from the robot that was controlling it and one of them died and the other one went under the radar for a pretty long time. And then when the guy came back from under the radar they introduce him to this shadow dome and there's lots of robots there and it's a really cool montage.
JTH: Oh yeah, I love that movie! It's super fighting robots in there. I love it!
HM: It's really interesting. Besides the sci-fi part of it, the action is really cool. I understand how the whole robot thing is not really real, but the fact that possibly you might have to build machines that big and knowing you could possibly make machines that big – it's really cool.
We recommend it to teens, adults, anybody. Especially fighting people. It's kind of a mass destruction kind of thing. Action!
Reviewed by JS - 8th grade, JTH - 10th grade, HM - 13th grade
Find Pacific Rim at the library.
---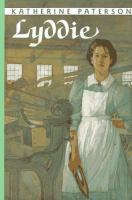 There's this book I read in the 7th grade called Lyddie. It's about this girl who goes to Lowell Massachusetts and she works at a factory with a bunch of looms. This was in the 18-1900s and it was about how bad it was because back then the conditions for work were awful and people would get hurt at the looms. It was extremely bad. The book didn't really catch my eye until somewhere in the middle chapters. It was dead for the first three chapters but then it continued to expand throughout the rest of the book until it ended off on a high point. I recommend this book to middle schoolers.
Reviewed by JTH - 10th grade
Find Lyddie at the library.
---
I'm reviewing In the Time of the Butterflies by Julia Alvarez. I loved it; it was such a good book! It is about these three sisters that live in the Dominican Republic and they are breaking out against a regime that has put them under this dictator Trujillo who has tried to control them. It's about women empowerment and them really stepping out and standing up for what they believe in to free their country. This is a fiction book but about a true story that happened in the Dominican Republic and the women's empowerment angle is really nice. I recommend it honestly to anyone. Some of the content is a little more mature for younger folks but if you're in high school you should definitely read it. It's such a good book!
Reviewed by FP – 10th grade
Find In the Time of the Butterflies at the library.