Jacqueline Briggs Martin, author of Alice Waters and the Trip to Delicious
September 20, 2014 - 4:00pm
Meet Children's Book Author Jacqueline Briggs Martin as she reads from and discusses her newest picture book: Alice Waters and the Trip to Delicious.Martin is the author of the Caldecott Award winning picture book Snowflake Bentley and the critically acclaimed Farmer Will Allen and the Growing Table. Alice Waters and the Trip to Delicious is a picture book biography of the Berkeley legend, chef, author, food activist, and restaurateur and how, as a child, she started her quest for delicious food, and how that dream expanded to her mission for all children to enjoy tasty, nutritious, and healthy food. 
Ages 5-8
Berkeley Old Time Music Convention Comes to Berkeley Public Library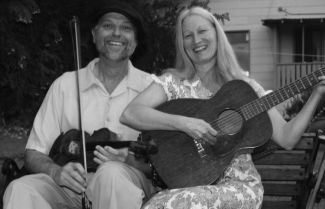 September 20, 2014 - 10:15am
W.B. Reid and Bonnie Zahnow present old-time country songs and fiddle tunes, string blues music from Mississippi and Memphis, and Mexican songs and dance tunes. Come hear their sweet harmonies on fiddle, guitar, mandolin, and their own voices at this concert for children through the Berkeley Old Time Music Convention.
*Note early start time of 10:15am*