Mailing Address:
PO Box 5381 Oakland CA 94605-0381
Address:
2950 Peralta Oaks Court (& 106th Ave.) Oakland 94605
Phone:
888-EBPARKS / 888-327-2757 (select option 2)
Description:
Summer day camps at Tilden Regional Park and other East Bay Regional Parks.
Services:
Programs include Camp Arroyo (year-round); Park'n It Day Camp (ages 5-12); Camp of the Wild (ages9-12); Little Farm Camp (two programs, one for ages 8-11 and the other for ages 12-15); Open Water Junior Lifeguards (ages 8-13); Call or check website for details on each program.
Financial assistance available for qualifying programs and families.
Eligible:
Age eligibility varies depending on the program.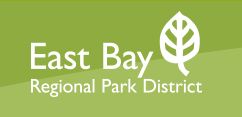 Cost:
Check Website or call for information