Camp Winnarainbow, A Circus and Performing Arts Camp
Mailing Address:
1301 Henry St. Berkeley, CA. 94709 (September-May)
Address:
PO Box 1359 Laytonville, CA. 95454 (June-August)
Phone:
510-525-4304 Berkeley
707-984-6507 Laytonville
Description:
Circus and performing arts sleepaway summer camp, with one and two-week sessions for kids and young adults. Sessions run from June through August. One-week adult camp also offered in June.
Eligible:
Kids Camp: Children ages 7-14, Teen Camp: Youth ages 15-17, Adult Camp: Adults ages 18-80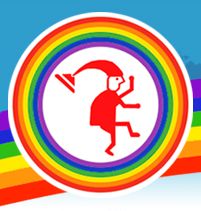 Cost:
Check Website or call for information