Address:
1900 6th St. Berkeley CA 94710
Description:
Administers hot meal program for homebound seniors.
Services:
Hot lunches and cold meals are delivered Mon, Tues, Thurs, and Fri.
Eligible:
60 years or older, homebound or unable to shop or cook for one's self. Must be a resident of Berkeley. Call for other requirements.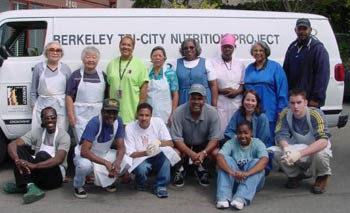 Cost:
Check website or call for information