March 19, 2017 - 1:00pm-3:30pm
(ended)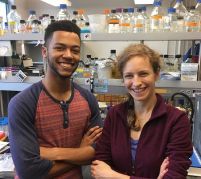 Ever wonder what the scientists at Cal are up to? Now is your chance to find out with this thrilling series of short lectures on the latest cutting-edge research. Learn about issues in science from scientists one-on-one with a new set of guest lecturers each month!
SUNDAY March 19th, 1-3:30 pm
3rd Floor Community Meeting Room
This Month's Topic: The Microbiome
Speakers:
Professor Kathleen Ryan
Madeleine Jensen (Graduate student)
Rachel Adams (Graduate student)
Subjects:
"Shrooms in rooms: understanding how the fungi (and bacteria) in our living spaces affects our health"
"The diversity inside the human body: microbes and how they shape who you are"
Export to Calendar: Add this event to your calendar (iCal).