October 30, 2017 - 5:30pm-7:00pm
(ended)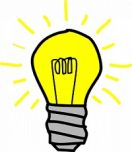 Join us for a conversation with scientists from Cal!
Ever wonder what the scientists at Cal are up to? Now is your chance to find out during a thrilling series of short lectures on cutting-edge research. With new guest lecturers each month, come learn about interesting discoveries and science related issues that affect your everyday lives.
All are welcome!
Fourth Monday every month starting November 23,  5:30-7:00 pm
Berkeley Public Library, 3rd Floor Community Meeting Room
This Month's Topic:
Microscopy: The Science of the Small
Export to Calendar: Add this event to your calendar (iCal).