July 24, 2017 - 6:00pm-7:30pm
(ended)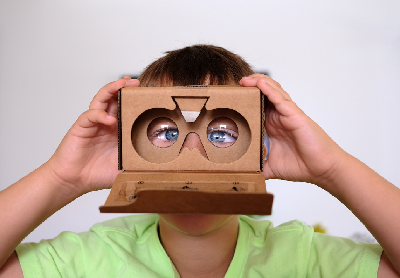 Heard about immersive virtual reality but never got around to trying it out? Want to get a hands on experience in this fascinating new technology? Come on by and bring your smart phone! Berkeley Public Library has gotten 15 Google Cardboard VR viewers for you to try out and enjoy. You must bring your own phone in order to try out this exciting technology.
Registration limited to 30 people, 10 minutes/person per viewer. Please sign up in advance to ensure your spot at this program.
Call 981-6151 or 981-6223 to register for this program, or sign up online: https://goo.gl/forms/J7sAqvJEDtzxlOF63
The Google Cardboard app is free and is compatible with most smartphones with a 4.7 to 5 inch screen, Samsung Galaxy S5 and iPhone6 and up. Participants will need to bring their own phones to use. We can help you set up the app on your phone.
Monday, July 24, 2017
6-7:30pm
 Central Library,
4th Floor Story Room
Export to Calendar: Add this event to your calendar (iCal).