March 12, 2018 - 6:00pm-7:30pm
(ended)
Festival of Eggs
An activity-filled evening for families to learn together through hands-on activities and stories. Drop in anytime during the event!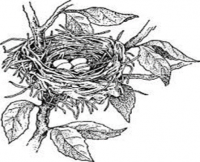 Learn about the life cycle of egg-laying animals
Observe eggs of different colors, shapes, and patterns.  Practice counting, sorting, and estimating.
Listen to stories and sing songs
Crafts and more fun times!
Schedule:
Storytime at 6:20 and 7:00 pm
All other activities are ongoing throughout the evening
Recommended for children ages 2 through 6 and their families
Central Library, 4th floor Children's Room
Contact us at 510.981.6223 or bplkids@cityofberkeley.info for more information
Export to Calendar: Add this event to your calendar (iCal).