August 11, 2022 - 4:00pm-5:30pm
(ended)
Meet us at Strawberry Creek Park, on the field in the area in front of the Hidden Cafe, to work on nature journaling with MOCHA (Museum of Children's Art)!
To help with direction guidance, the address for Hidden Cafe is 1250 Addison St.
We will try to set up toward the trees on the left side of the field, in front of the cafe, as marked on the photo below.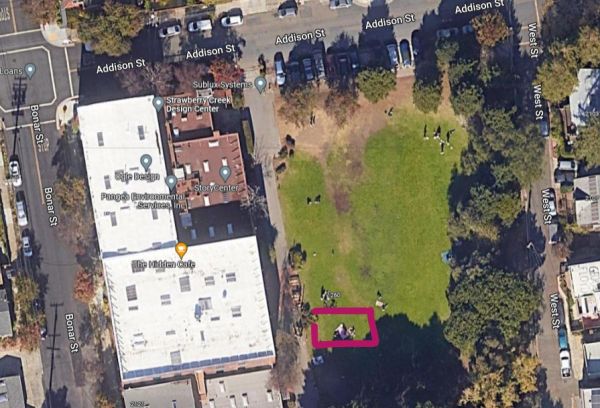 Materials will be provided. All ages welcome to this family-friendly event.
This event is brought to you by a generous grant provided by Tangled Bank Studios/PBS Nature #PlantWildflowers initiative. Learn more at https://www.berkeleypubliclibrary.org/events/plantwildflowers!
About MOCHA:
With a racial equity and social justice lens, MOCHA uses the arts as a vehicle to advocate for self-expression, culture and community-building, and the centering of youth voices. We achieve this through hands-on experiential arts education for Bay Area children, youth and their families, arts integrated Professional Development  and curriculum for educators.
Export to Calendar: Add this event to your calendar (iCal).